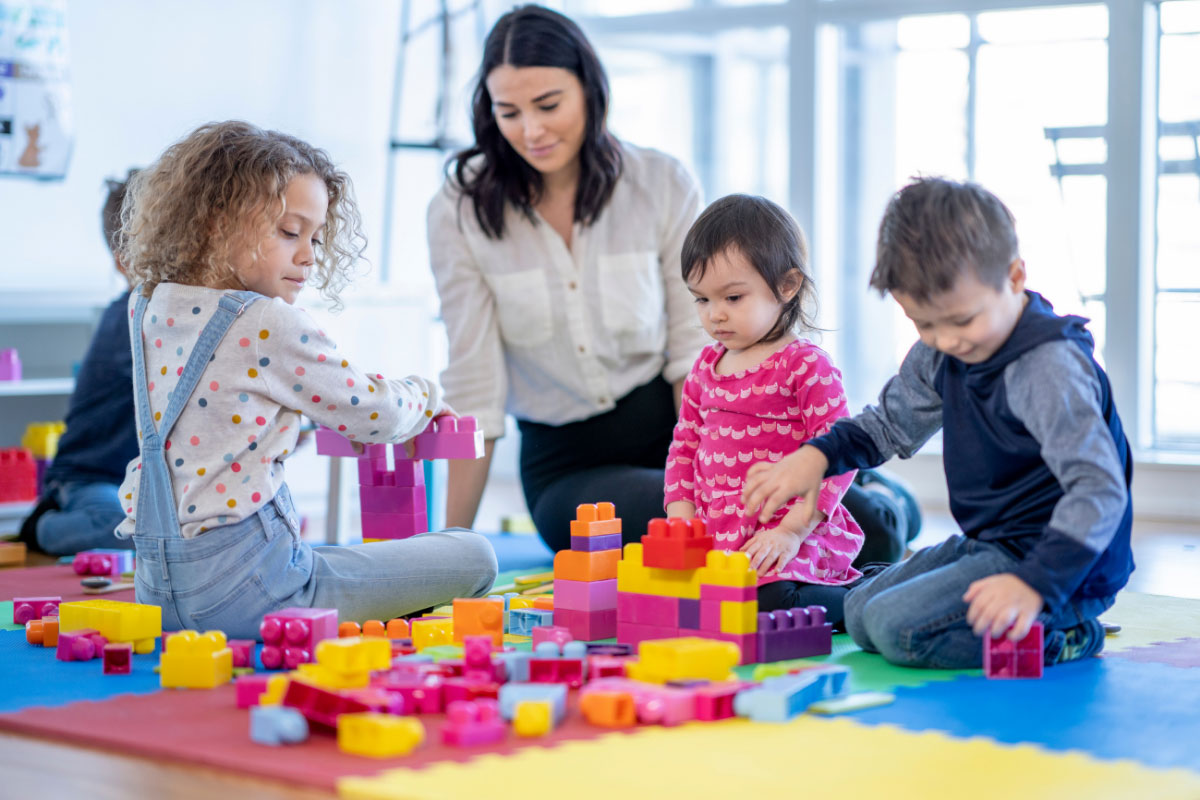 Are you thinking about starting your own childcare business out of your home?
The San Diego & Imperial Women's Business Center (WBC) collaborates with the Chicano Federation of San Diego to offer a $20 virtual or in-person course to get you your certificate! Also the WBC can answer any questions you may have beforehand as well as provide you with no-cost business advising and resources to start your daycare business.
A Childcare Desert
Did you know San Diego is located in a childcare desert area? It's considered the 13th most expensive city in the nation, obligating both parents to work to make ends meet. It also has approximately 190,000 children under age 12 without parents at home as well as lacking access to childcare. Additionally the cost, when made, consumes 40% of the budget for a family of four with two young children.*
Too often, mothers must make job decisions based on childcare considerations rather than in the interest of their financial situation or career goals; for this reason, San Diego has the second-lowest female participation in the labor force in the nation.*
At the same time, low-income women of color struggle in finding ways to provide for their families and afford childcare.*
As a result, the WBC and Chicano Federation is working to meet both needs — to help the community with quality and affordable childcare as well as provide women with the skills and resources to start home-based childcare businesses, creating an income and taking care of their kids.
Is Having a Daycare for You?
The eight-week family childcare program WBC and Chicano Federation are offering will provide more opportunities for economically disadvantaged women entrepreneurs by providing at no cost two of the certifications needed to apply for the state license, training on general business operations, assistance navigating the application and in-home inspection walk-through, plus one-on-one business advising post-licensing.
This intensive course to begin your at-home daycare takes place over eight weeks. Classes may be taken virtually or attended in person. The CPR, AED, and First Aid certification portion will be taught in person during an eight-hour day.
The course will also cover the following:
Being an entrepreneur, responsibilities and benefits
Legal structures and steps to start your business, license forms, and necessary certifications
Health and safety requirements in your home, types of inspections, and records
Marketing and advertising to gain customers
The Certification for Preventive Health Care and Nutrition
The contract, interview, administration, finance
Your relationship with money, credit, and how to improve it
Presentation of other support programs plus graduation!
Grasp Your Dream Set-up Now
At the end of the course, you'll obtain your digital diploma plus two of the certifications needed to apply for the state license (CPR and preventative health certificates) — as well have a team of resource partners behind you.
If you haven't considered this in-home daycare business option, it could be for you. And if you have thought about it and are still hesitating – or don't know where to begin – we can help.
Reach out with questions to [email protected] or register for the next class now!
*Sources
Childcare Deserts. (n.d.). Retrieved from https://childcaredeserts.org/
San Diego Workforce. (2020). Retrieved from https://childcare.workforce.org/
Leila Schochet. (2019, March 28). The Child Care Crisis Is Keeping Women Out of the Workforce. Retrieved from https://www.americanprogress.org/article/child-care-crisis-keeping-women-workforce/