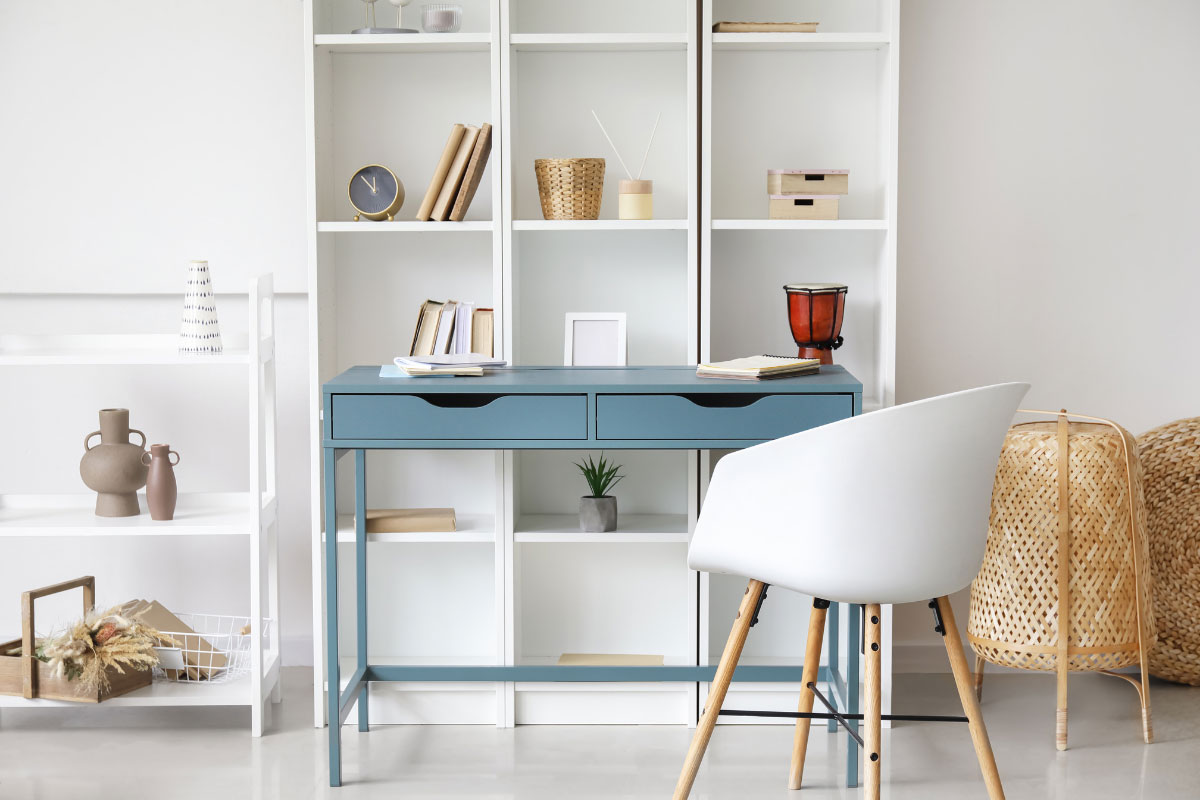 San Diego & Imperial WBC Provides Kauffman FastTrac Business Accelerator
Your San Diego & Imperial Women's Business Center is offering the Kauffman FastTrac Business Accelerator, a program with empowering results for entrepreneurs.
This virtual program takes you and your business through the steps to become a licensed business. You'll learn how to start your business including an overview of required business permits, bookkeeping, marketing, and the legalities of running a small business.
It takes a village; let us be part of your village.
By participating you have access to a cohort of fellow entrepreneurs and experienced instructors over the course of six weeks. Kauffman FastTrac equips aspiring entrepreneurs — regardless of gender, industry, or background — with the business skills and insights, tools, resources, and peer networks necessary to start as well as grow successful businesses.
What Do I Really Get Out of It?
"This program has built-in structure and accountability," says Cally Ingebritson, a course co-instructor and small business advisor with the regional WBC. "You're able to delve into best practices, celebrate wins among your peers, and learn from their questions and challenges. You get a clear path and understanding of what needs to be done — as well as a mindset that's needed to be successful, flexible business owners."
Additionally the Kauffman FastTrac online portal accessible to participants is full of resources and offers additional topics not covered in the live program.
"Clients walk away with a formalized business and all their paperwork submitted to the proper agencies," Ingebritson adds. "You understand the different business entity types and which one would be the best fit for you as well as how you're taxed. Plus you get the different types of resources which can make your entrepreneurial lives easier, specifically marketing tools, content creation, bookkeeping, and tax preparation."
Previous program participant Giulia Bonciani says before the Kauffman FastTrac Business Accelerator she felt unsure of the resources available and steps to take.
"Since taking Kauffman FastTrac Business Accelerator, I have noticed a change in being more prepared and connected with a network of other like-minded entrepreneurs," Giulia says.
Former participant Adriana Cortes Luna adds how before participating in the accelerator, she felt "overwhelmed, lost, and confused."
"Since then, I have noticed a change in ... knowing what next steps I need to follow to success," she says, explaining how her confidence, sales, earnings, preparation improved. The program is "a supportive environment for business entrepreneurs. Thank you for all of your help and support."
How Do I Know if This is a Good Fit for Me?
"This program is for you if you're interested in launching your own business and would like guidance and community as you get started," says Jeníca Ganem, course co-instructor as well as a San Diego & Imperial WBC business advisor. "If you're in the beginning phase of creating your business and aren't sure what steps to take to launch — if you have a business idea and are ready to take action and make it a reality — this is a great option for you."
The instructors mention if you've been in business for many years, already have all permits and paperwork filed, aren't ready to invest in the cost to launch your business, or don't yet have a clear business idea, this program wouldn't be a good fit for your needs.
The advisors explain how they understand it's overwhelming and how people feel they can't do it, that owning a business isn't accessible to them. "We're committed to helping our clients know that owning a business is within their reach," Ganem says. "Through our business accelerator we aim to make it easy and digestible for aspiring business owners to get started and learn what's worth the investment."
The Team in Your Back Pocket
Ingebritson and Ganem both share how this program has made them incredibly grateful to help entrepreneurs go from idea to implementation. They see how it's purely a matter of getting up and running and finding an audience, who can benefit from what that business has to offer.
Today, women own more than 35% of all businesses and are starting new ventures at four times the rate of men, shares the National Association of Women Business Owners. The most recent data indicates there are more than 11 million women-owned businesses employing 9 million Americans and generating $1.6 trillion in receipts. Yet despite this evidence that women business owners make significant contributions to the economy, they continue to struggle to access capital, which in turn restricts their growth.
"Don't overthink it," Ingebritson encourages. "If you need support launching your business, we're here to help you. Most likely your business idea will solve a problem or create a solution for your community. The world needs that solution, and it can only come about once your business is functioning in a sustainable way."
Learn more and register to be part of the next cohort today!