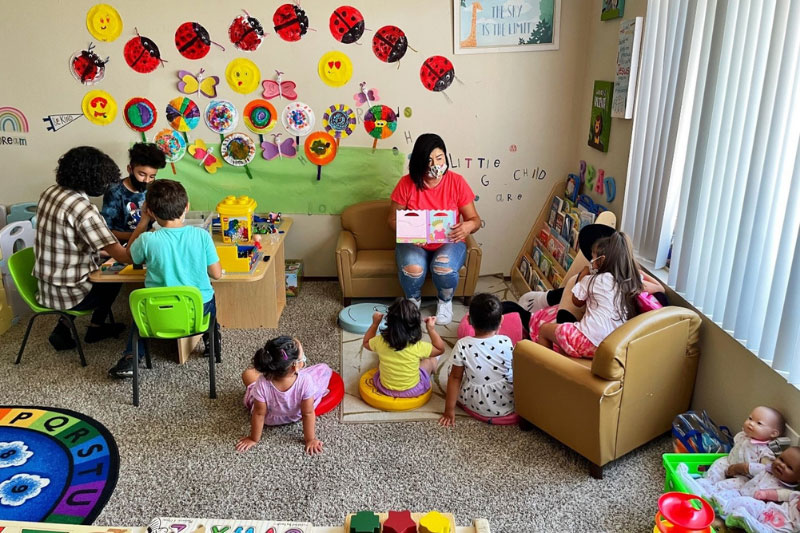 California WBCs Gain Funding Partner in Union Bank to Better Support Women-Owned Businesses
SAN DIEGO (Dec. 16, 2021) – California's Women's Business Centers, a network of small business support centers dedicated to helping women entrepreneurs, is partnering with Union Bank for additional funding.
The statewide WBC network includes 16 centers, and it's funded by the U.S. Small Business Administration as well as the California Governor's Office of Business and Economic Development. Women entrepreneurs and others can reach out to get assigned a business advisor, who then works with small business owners one-on-one at no cost and in different languages when necessary. The centers also offer other resources such as live webinars and on-demand training in myriad topics.
Union Bank Collaborates with WBCs to Help Pandemic Recovery
The MFUG Union Bank Foundation launched its WE CAN — Women's Entrepreneurship, Capacity building, Advocacy support, Nurturing growth — Initiative last year, focusing on these areas with a two-year $500,000 grant to help build under-resourced WBCs throughout California.
"Union Bank has a long legacy of supporting the small business community within our West Coast footprint, and that's what makes WE CAN so incredibly important for us," said Kathy Patoff, chief operating officer for MUFG Union Bank Foundation. "We know Covid-19 had a disproportionate impact on women entrepreneurs, and particularly women of color, so this is an opportunity to continue our unyielding commitment to providing necessary resources and supports."
In 2020, California WBCs served 12,300 clients, assisted them in leveraging $50 million in capital, helped create or retain 15,850 jobs, fostered 9,000 businesses to start or expand, and helped these small business owners gain $350 million in gross revenues.
How WBCs Provide Assistance
Miriam Magana used the San Diego & Imperial WBC to grow her in-home childcare business.
"As I was eager to grow more in this career for myself and my childcare, I was introduced to the WBC," Magana said, adding how her advisor and the center director helped her with every move and every question she had, providing support and a learning process. "I took a financial course … which I couldn't believe I had never done — so after 15 years of having a business, it was the best decision I could make, and they made it very easy and possible."
Fostering Women's Entrepreneurship & Investing
Union Bank shared how California has the greatest number of women business owners in the nation with 1.5 million. Yet despite women's contributions to local economies, investment in and training for women-owned business centers has been stagnant. This funding partnership will support California WBCs in helping these businesses gain investment and opportunities. Union Bank is also working with state WBCs to offer workshops about access to capital and other business banking-related topics.
"This grant funding and partnership makes a world of difference to our centers and to women entrepreneurs across the state," said Nancy Swift, chair of the California WBC network as well as executive director at JEDI in Northern California that hosts a WBC. "Our impact-driven WBCs are first responders in our communities; they're helping create new businesses, increasing the funding and investment in women-led businesses, as well as serving more women of color who are creating businesses which create jobs for others. This partnership offers a significant return on investment and is much-needed."
Visit CaliforniaWBC.org to learn more about the state's WBCs as well as to find the closest center. Those interested can also call (619) 216-6719 if needed.