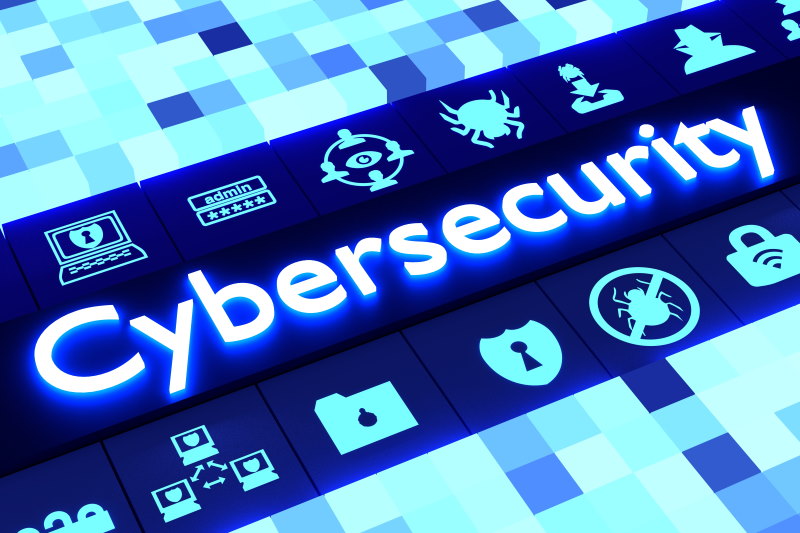 Cybersecurity is Everyone's Job
Professor and Cybernetika president Lynn Hijar Hoffman teaches this principal that "cybersecurity is everyone's job" in her free one-hour workshop "Cybersecurity Awareness" for small business owners and offered through your San Diego & Imperial Women's Business Center.
The reason this course is provided as part of the WBC's upcoming events for any entrepreneur is because without taking the steps for proper data protection, your business system could fail. Hoffman is also a successful business owner, who's gone through the terrifying experience of a cyberattack.
"That's when I started realizing the importance of cybersecurity," she says. "My career shifted into that 100%."
The Instructor
Hoffman is also adjunct faculty and a course developer for the Master of Science in Cyber Security Engineering program for the Shiley-Marcos School of Engineering at the University of San Diego. She's additionally adjunct faculty in the College of Professional Studies, Department of Engineering and Computing at National University. Cybernetika is a San Diego-based, woman-owned small business, and its president is dedicated to helping you assess and protect the value of your vulnerable assets, from your personal activities to your business ones.
Attending this informative webinar, which also gives you a chance to ask questions and connects you with Hoffman — who is more than willing to assist you as much as possible — will empower you to check off cybersecurity awareness for your business. Hoffman will engagingly and candidly walk you through the steps and tips, give insight, as well as provide you with any materials necessary so you have a straightforward guide to success.
When Hoffman was hacked, she says she felt confused and scared because she didn't know what to do or how it would negatively affect her business.
"One hour of commitment will give you peace-of-mind you're doing everything right to secure your business, your data, your customers, and yourself," she says. "One hour of your time will prevent many hours, days, and weeks of headaches trying to recuperate from a cyberattack."
Hoffman's presentation covers exactly what information security is as well as how securing information involves a tailored approach, from pinpointing cyber threats and human factors to learning fundamentals and choosing mitigation efforts.
A Deeper Glimpse into the Webinar
"Take what you need that applies to your business," she says, "to your needs, to your business mission, and decide what works best for you."
She added during one of her workshops how we could go off the grid with zero online shopping and news access, try to avoid traffic and security cameras — but we must find a way to live safely and reasonably.
The educator and entrepreneur encourages small business owners throughout San Diego County and the Imperial Valley to be ready for any type of attack now so it doesn't become too late, and that it's purely about risk reduction: "The impact will be lessened."
She says to not feel overwhelmed; you don't need to apply everything. Hoffman adds some explanation with this adage, how you don't have to run faster than the bear to get away, just faster than the guy next to you. You can be stronger than many.
Sign up for the next class and learn where your threats are coming from exactly, know the signs if you've been hacked and how to respond, bust myths, figure out what's valuable, and protect your employees and customers as well as yourself. You'll also gain best practices for WiFi usage, information back-up, users, firewalls, updating and encrypting, what to do about surges, safe deletion, as well as policies and procedures so you can safeguard smartly. Join us next time!